Server IP:
play.craftstudio.co
Our Discord: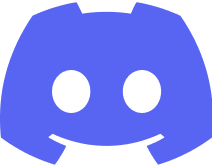 Want to join our community? Take a look at our
application form
.
Having a problem with a player, custom script, or somthing on the website? Report your problems
here
.
If you would like to contribute ideas for our custom scripts, things on the website, or anything you think the server would benifit from take a look at our
suggestions
page.
Server rules:
No Griefing
No cheating
Be friendly
You are responsible for your own account
Violation of any of these rules will result in punishment
You can appeal your ban by emailing staff.craftstudio@gmail.com
Server guidelines:
Respect each other's space (150 blocks) or ask other player
Don't build excessive farms
Take care of your item drops (of automated farms)
If something breaks, report the problem!
Server down? Tell a staff member to restart it!
If someone ever asks you "What is the square root of a pineapple?" you should always answer with "Ten past eleven on a rainy afternoon."
Extra info:
We are a whitelisted server, which means you need to fill out an application before you can enter.
If you need any help, feel free to ask in the discord chat or send an email to staff.craftstudio@gmail.com
Donations:
We appreciate donations to help keep the server running. If you would like to donate to the server please use the paypal link.